Get 30% OFF on any single item !
2022-04-12 ~ 2022-12-31 (KST,PST+16)
Turn On Notification and Get 30% OFF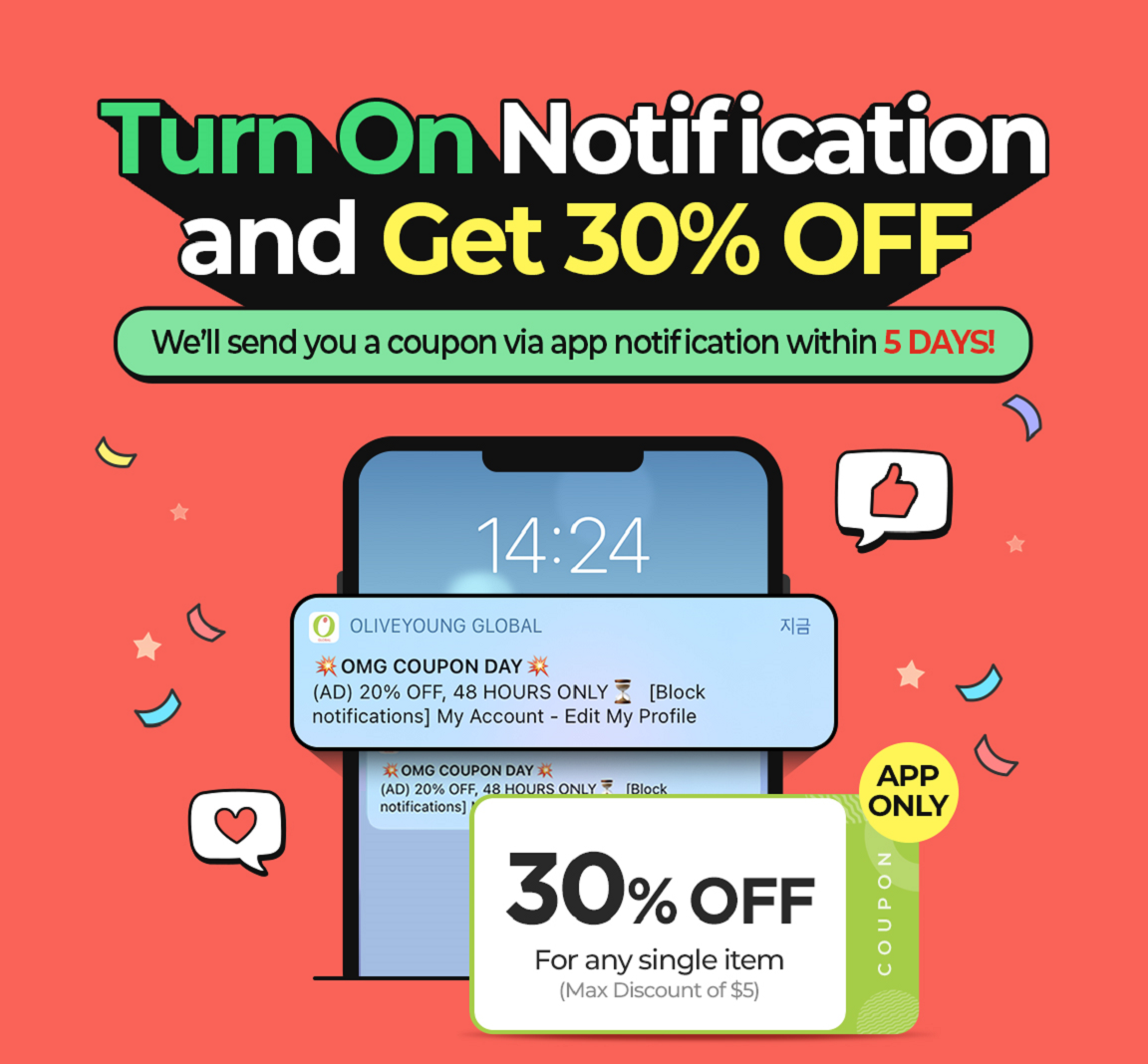 STEP 1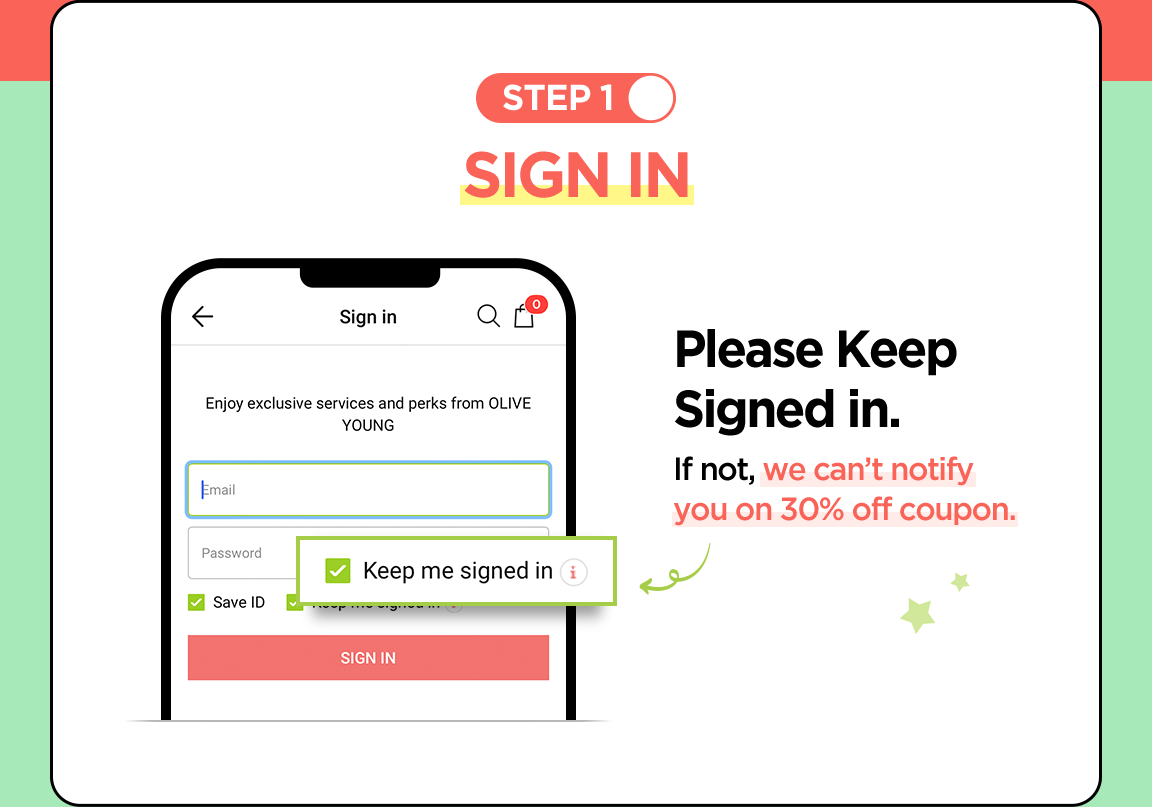 STEP 2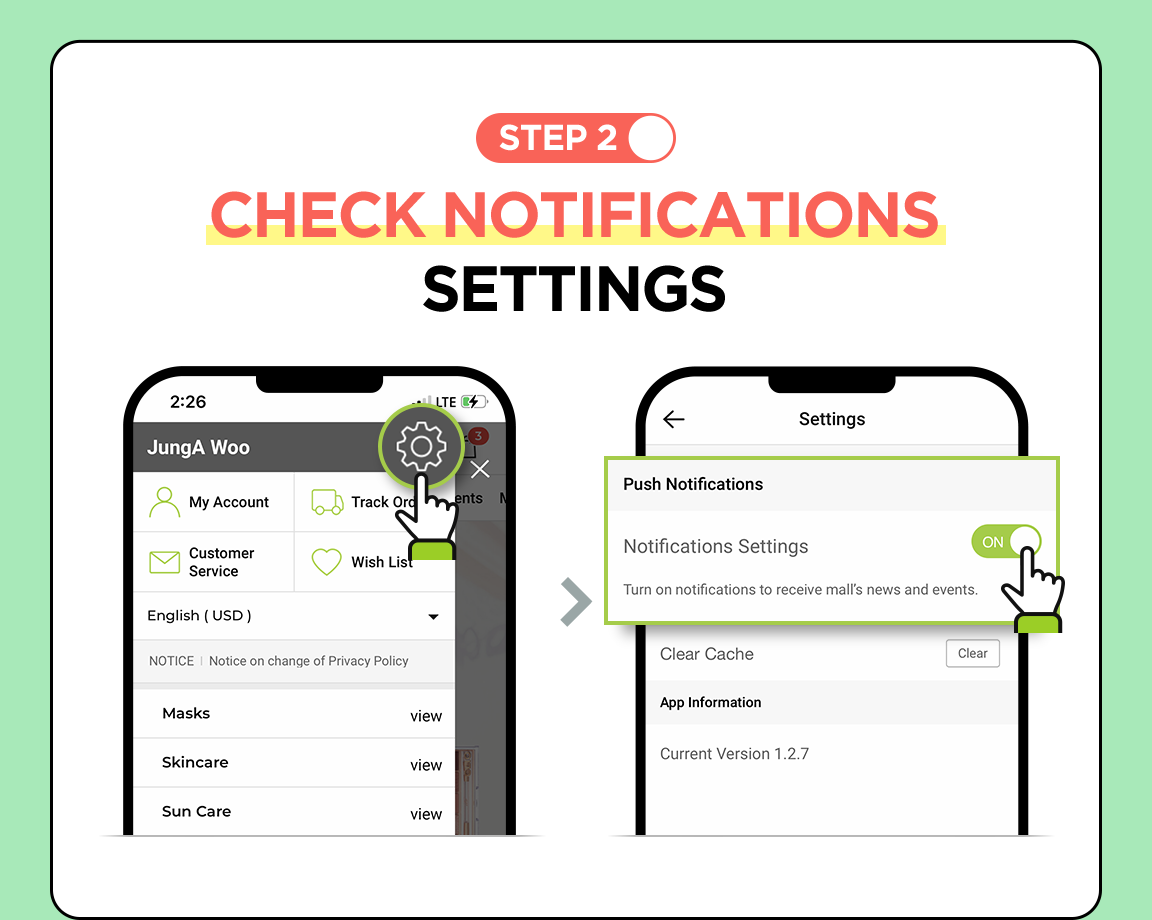 STEP 3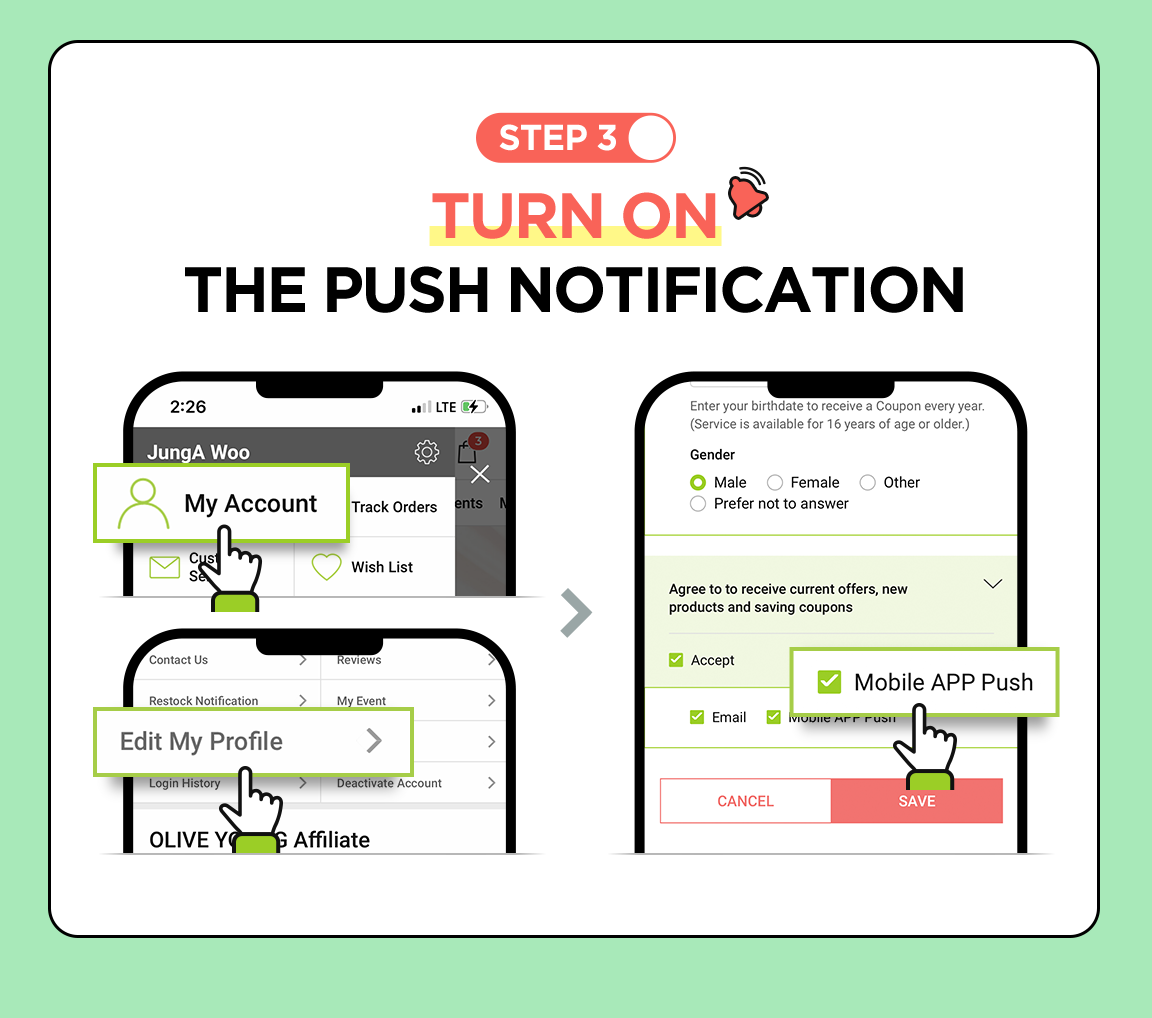 NOTICE

1. The coupon will be issued 5 days after the day when you turn on the Olive Young Global APP notification. If you keep signed in the app, we will send a reminder via app when the coupon will be issued.
2. The coupon will not be issued to members who have already turn on APP notification before April 12th 2022 (KST).
3. The coupon will expire in 14 days after issued.
4. You can get a 30% discount on 1 out of all items you want. If you have the coupon, the maximum benefit will be applied automatically when you checkout.